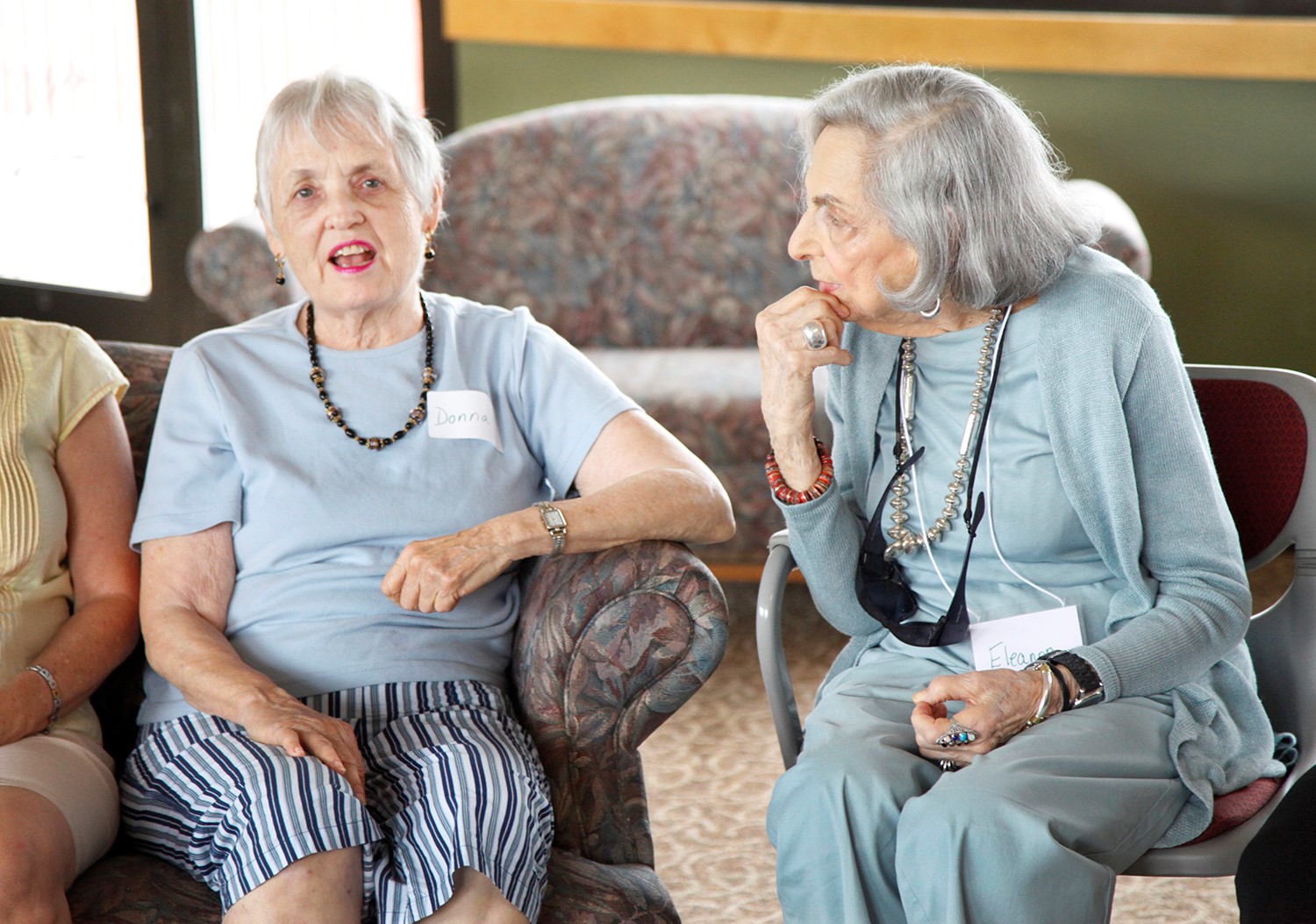 REGISTER TODAY: Fall & Winter Live Virtual CircleTalkTM Leader Training
Get the tools you need to conduct Circles both in person and virtually!
Virtual trainings utilize the CircleTalkTM Academy with self-guided modules and weekly virtual check-in meetings throughout the full 5-week course.
The Loneliness & Isolation Epidemic
Socially isolated people have shorter life spans and increased risk of health problems. Older adults are particularly vulnerable to becoming lonely and isolated.
How do we avoid this? Through regular, meaningful, engagement, that makes connection and new relationships happen.
As a CircleTalkTM Leader, you can help reverse social isolation and loneliness, and make a measureable difference in the well-being and longevity of people's lives.
CircleTalkTM Disrupts Loneliness and Isolation
CircleTalkTM is dedicated to disrupting loneliness for older adults by leading conversations that lead to rich stories and new relationships. The unique CircleTalkTM curriculum and absorbing activities encourages self-reflection and personal storytelling, that deepens a sense of belonging.
I just want you all to know that I haven't had the honor of being with so many wonderful souls in a long time. During Covid, every new meeting seems auspicious!
I've thought of each of you as we became friends. Everyone was so generous in sharing their own skills, experiences, pain, and joy, in what seemed a safe and comfortable environment.
Thanks for enriching my everyday life!
The Need
About 1/3 of U.S. adults, 45 and older, feel lonely. That's more than 8 million people, and these numbers are growing.
Top predictors of loneliness (AARP Research 2018):
Size and diversity of an individual's social network
Being physically isolated
CircleTalkTM alleviates these predictors by creating a safe environment for aging adults to engage in lively and evocative conversations that lead to new relationships.